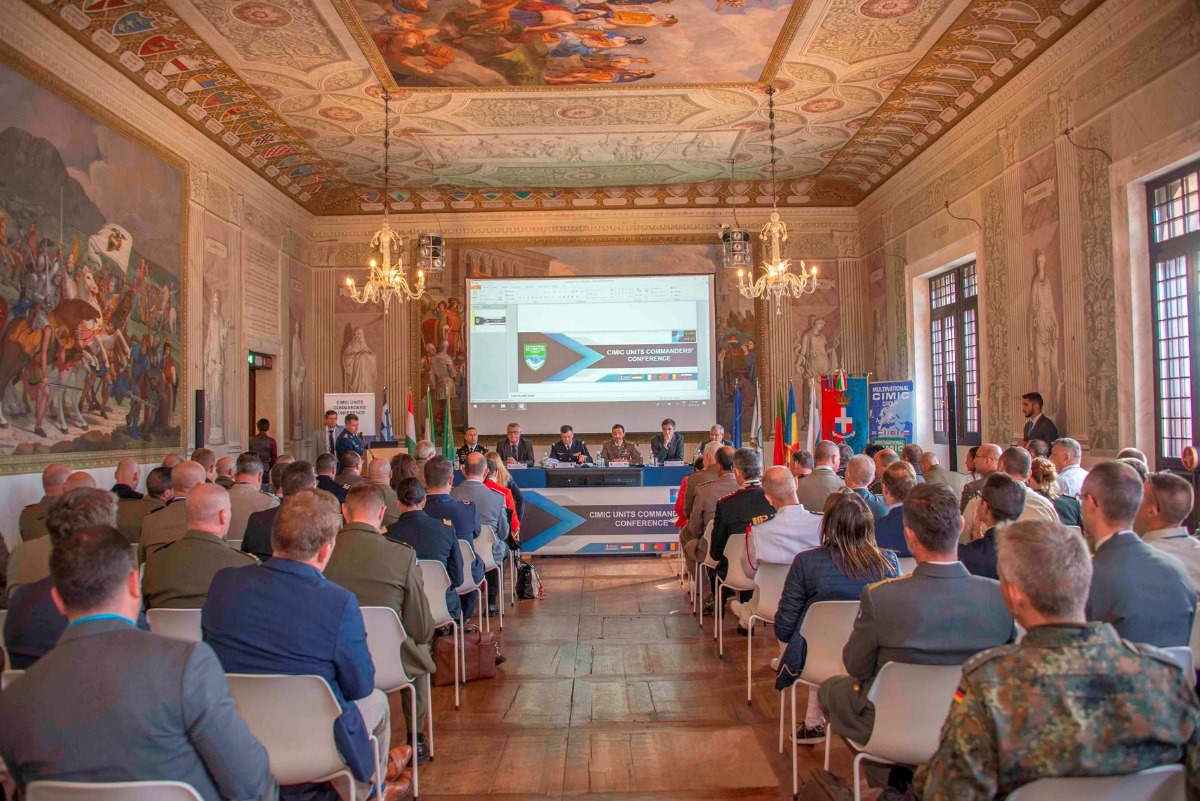 THE COVID-19 PANDEMIC HAS PROFOUNDLY AFFECTED HUMANITY AND ECONOMY. THE NATIONAL AND INTERNATIONAL RESPONSE TO THE PANDEMIC AND THE SUBSEQUENT RESHAPING OF SOCIO-ECONOMIC RULES AND MODELS WORLDWIDE IS AFFECTING ALSO THE CIMIC COMMUNITY AND THE CIVIL-MILITARY INTERACTION. FOR THIS REASON, 13TH CUCC CAN OFFER A VALUABLE CONTRIBUTION TO LEARN AND UNDERSTAND HOW POLITICAL, STRATEGIC, OPERATIONAL AND TACTICAL LEVEL HAS COUNTERED THIS PANDEMIC.
Continuing the tradition of fruitful CIMIC Units Commanders' annual reunions, SHAPE J9 has delegated the Multinational CIMIC Group (MNCG) to organize and host the 13th CIMIC Unit Commandes' Conference (CUCC).
A unique opportunity to convene and share civil-military cooperation experiences
The unique and exclusive event within the Atlantic Alliance of the CIMIC Unit Commanders' Conference is coming back. For the thirteenth year the CUCC is going to be organized and conducted by Multinational CIMIC Group in order to discuss about current CIMIC (civil-military cooperation). The event is also aiming at strengthening personal and professional ties among the NATO participants and the non-military actors.

The event is going to be conducted by video conference, from 17th to 18th of November 2020 but preparations have already started with the aim to maintain the level of excellence achieved in past years and recognised by NATO representatives and MNCG participating nations authorities both military and political ones.
Due to the fact the entire World is facing an un precedented circumstance caused by Covid-19 pandemic, this year's conference objective is to address the subject of ''National Civil Emergency Response & Planning and CIMIC in COVID-19.''
The purpose is to give the civilian and military audience the opportunity to interact, have open discussions on the proposed topics and thus a better understanding of their impact on NATO CIMIC/CMI and MNCG mission and role.